Vandals destroy more cricket pitches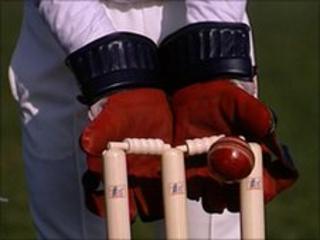 A second cricket club in County Londonderry has been targeted by vandals.
Paint was thrown over playing surfaces and part of the ground was dug up on Thursday night at Brigade Cricket Club in Derry.
Earlier in the week, weedkiller was poured onto the ground at Limavady Cricket Club, destroying the cricket square for the rest of the season.
Brigade Club chairman Ian Stone said the vandalism was "very depressing".
"We have 10 cricket pitches and three have been damaged," he added.
"One of which is an artificial wicket, and both ends have been torn-up."
In Limavady, club chairman Ivan Lapsley said the clubs inability to host games could lose it up to £20,000. The repair bill for the grass will be about £5,000.
"It has dire consequences for the club financially because we would rely on the income from home games," he added.
"They are now going to be played away from home, so we won't have any income for three or four months."