Expenses casualty Anthony Steen denies PR image claim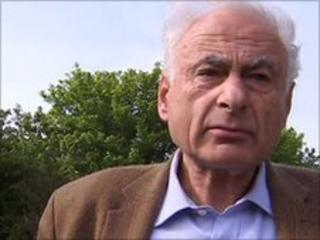 Claims that a former Conservative MP spent taxpayers' money to improve his image have been described as "rubbish".
Anthony Steen claimed nearly £6,000 for a "press and strategy consultant" just months after becoming embroiled in the expenses scandal.
But the former Totnes MP said he hired the consultant to work on a campaign to reduce human trafficking.
Peter Botting carried out press work, wrote speeches and set up a website on the project, Mr Steen said.
Mr Steen became one of the high-profile casualties of the MPs expenses scandal after rounding on critics and accusing them of jealousy over his home, which he said some people thought looked like Balmoral.
'Utter balderdash'
In total, he claimed about £80,000 on work to the house and grounds in the South Hams, but he was ordered to repay £11,000 when claims for skip hire, garden plants and a flagpole rope were rejected.
He was taken to task for his comments by David Cameron and stood down before the election.
Parliament has now published expenses claimed by MPs between July and December last year and some media reports have implied Mr Steen employed a consultant to try to repair his public image.
Mr Steen said the reports were "total and utter balderdash" and "rubbish".
It was too late for advice, because the damage had already been done, he told BBC News.