Fake death Oxford conman pleads guilty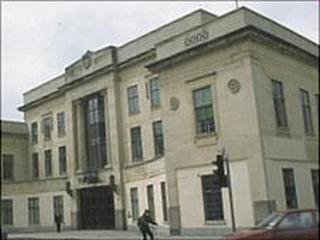 A conman who faked his own death in order to swindle an elderly couple has been convicted of fraud.
Joseph Smith, of Mole Road, Sindlesham, Berkshire, coaxed false loans from Ed and Doreen Vallis after carrying out roof repairs to their Oxford home.
The pair, both in their 80s, then received a call claiming Smith had died leaving further cash required before the "loans" could be repaid.
Smith, 40, pleaded guilty to one count of fraud at Oxford Crown Court.
'Funeral costs'
The court heard how Smith befriended the couple in January 2007.
He began telling tales of misfortune, and over 30 months borrowed £24,130 in loans which he had no intention of repaying.
Smith falsely told the couple his wife and child had died and he needed help paying the funeral costs.
The lies culminated when the Vallis' received a call from a man claiming to be one of Smith's associates.
The man said Smith was dead, and he would need money before cash borrowed from the Valiss' could be paid back.
Smith was bailed to return for sentencing on 16 July.
Judge Anthony King warned Smith unless there were "exceptional circumstances" he faced a jail term.
Doreen Vallis has since died.