Payout of £4m for brain injured Kidderminster girl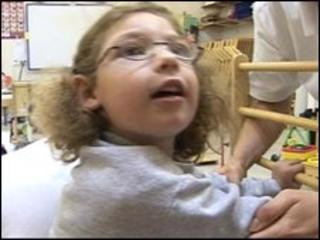 The family of a six-year-old girl born with a brain injury after errors were made before her birth has been given a £4m compensation package.
Holly Nixon, of Kidderminster, Worcestershire, needs 24-hour care.
Worcestershire Acute Hospital Trust has accepted liability and publicly apologised at the High Court in London.
In a statement, Holly's parents said she had been robbed of opportunities in life due to "basic errors".
The trust has agreed to pay a £2m lump sum and then provide further payments for the rest of Holly's life.
Holly has been left quadriplegic and with cerebral palsy after problems which began when Holly's mother, Emma Nixon, realised her daughter had stopped moving.
There were then further delays to performing a Caesarian when staff realised Holly's life was in danger.
Paul Rees QC, for the NHS trust, said in court it was only right Holly and her parents were given an "unreserved apology".