Free summer sports offered in London before Olympics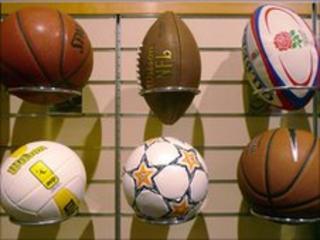 About 120 projects will be organised in London this summer and next summer to encourage people to try different sports for free ahead of the Olympics.
Football, tennis and cricket will be among the activities, as well as boxing, volleyball and trampolining.
"We want to inspire and encourage more Londoners to get active and have a go," said Mayor Boris Johnson.
He launched the scheme in Bermondsey, south-east London, and hoped it would appeal to young people in particular.
They "could be this country's sporting stars of the future", said Mr Johnson, who has pledged £30m towards creating a lasting legacy from the Games.
Money has been allocated to develop trainers, who can pass their coaching skills on to youngsters.
Parts of London without sporting facilities are being helped, with mobile swimming pools to be installed in locations including Camden and Greenwich.
And there will be a London-wide Paralympic-style tournament involving about 1,000 disabled children.