London breaches European Union pollution target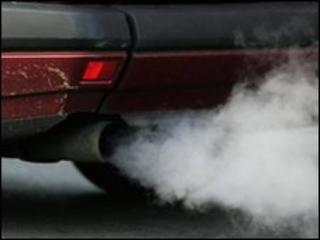 An annual European Union (EU) air pollution target has been breached in London.
The City of London recorded its 36th day when pollution from airborne particles reached dangerous levels. EU rules only allow 35 days a year.
In May, the European Commission threatened to take the government to court after high levels of PM10 were recorded in Greater London.
The UK could end up paying as much as £300m in fines.
The latest breach happened in Upper Thames Street on Thursday and is significant as it throws doubt on the UK's application to delay until 2011 compliance with the airborne particles - or PM10s - daily limit value.
Final warning
If the extension is not granted the government could be fined. It received a second and "final" warning from the commission in May over PM10s in London.
London Mayor Boris Johnson has said he is confident of meeting the 2011 deadline for reducing PM10s.
But Darren Johnson, London Assembly Green Party member, said: "I can't see any basis for the London mayor's assertion that he will meet a 2011 deadline, when he is reversing, delaying or diluting the majority of the existing measures which he has himself promoted as vital for reducing air pollution.
"The result will be European fines and another year when an estimated 4,300 Londoners could die prematurely of respiratory conditions."
A spokesperson for mayor, said: "This [Upper Thames Street] is one of several central London locations which will receive a targeted package of measures to tackle pollution, for example applying dust suppressants to road surfaces and deploying the cleanest buses into these areas.
"By taking this course of action at the few locations that are at risk of breaching limits, we are confident that London is well on track to meet PM10's values by 2011."