Dyfed-Powys Police chief constable stops 95mph driver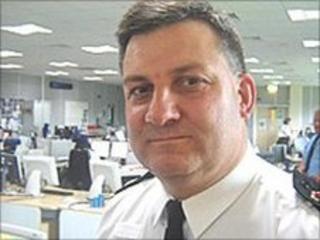 The Chief Constable of Dyfed-Powys Police has stopped a woman who sped past him at 95mph while he was on his way to a meeting.
Ian Arundale pulled the motorist over on the A40 near Llandeilo.
The woman has been fined £750, ordered to pay £100 costs and had six points on her licence after pleading guilty to speeding.
A spokeswoman for the force said road safety was "very close" to the Chief Constable's heart.
Mr Arundale, who has held the top job in the force since June 2008, was on his way to a meeting at Llandrindod Wells, Powys.
The woman, who has not been named, appeared before magistrates in Carmarthen this week.
"The Chief Constable stated that road safety is a priority for Dyfed-Powys and whilst the majority of motorists drive safely there are instances where enforcement is the only remedy," added the spokeswoman.