Credit card write-offs by UK banks increase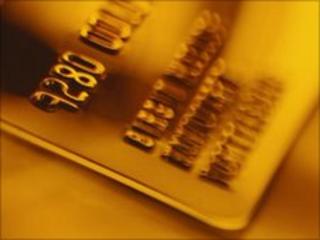 There has been a further rise in the amount of credit card lending being written off by UK banks and other financial institutions.
Figures from the Bank of England show that write-offs rose to £1.25bn in the first three months of 2010.
That was the second-highest quarterly amount on record.
Last year, a record £4.12bn was written off by credit card lenders, amounting to about 10% of all money lent on credit cards.
The amount of money written off on mortgages fell to £160m, the lowest quarterly figure for 18 months, as house prices rose again and the number of homes being repossessed fell back.
The number of repossessions the UK fell by 7.5% in the first three months of 2010, from 10,600 in the last three months of 2009 to 9,800.
The Bank of England said in its latest Financial Stability Report that losses on credit card lending had been a prime factor in driving up the interest rate margin charged on them.
Its statistics show that the average UK credit card rate was 16.51% in April this year, slightly higher than in July 2007 when it was 15.2%.
But in that time bank rate has fallen from 5.75% to just 0.5%, where it has been since March 2009, giving the card companies a much larger cushion.