Police report 'significant' drop in crime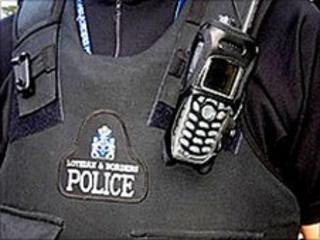 Lothian and Borders Police has recorded an 8.3% drop in crime in the past year.
The force said latest statistics showed there were almost 6,000 fewer crimes in 2009/2010 compared with the previous 12 months.
Road casualties also fell, with no child deaths and a record low of 29 adult fatalities, 13 fewer than the previous year.
Chief Constable David Strang said the drop in recorded crime was significant.
The new figures come in the force's annual report released on Friday.
The report outlines how Operation Algebra led to the conviction of eight members of a paedophile network, including life sentences for the two ringleaders.
The two worst offenders were Neil Strachan, 42, and James Rennie, 39, both from Edinburgh, who had committed actual abuse against youngsters.
They were given life sentences and ordered to serve a minimum of 16 years and 13 years respectively.
The report also shows that a crackdown on anti-social behaviour between 15 March to 11 April 2010 brought figures down.
Over the period there was a reduction in reported vandalism over the entire force area, ranging from a 25% decrease in Edinburgh and West Lothian, to a 28% decrease in East and Midlothian, to a 37.5% decrease in the Scottish Borders, when compared with the same period the previous year.
Chief Constable David Strang said: "The drop in recorded crime this year is significant, and the real impact will be felt by the people of Lothian and the Borders, who can be reassured that we are making real progress tackling crime in their communities.
"Our preventative style of policing is already generating solid results, and we want to improve on this in the year to come.
"The public can also rest assured that, should they need to contact us, the force continues to meet excellent performance standards."
He said the force's communication centre had exceeded national 999 call target but sounded a note of caution for the future.
"The next few years will prove challenging, with budget constraints meaning we have to maintain performance with less public money," he said.