Animated guide helps Bangor University researchers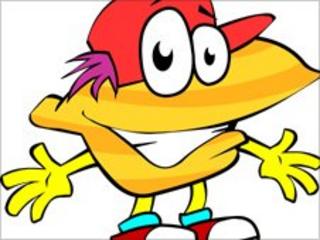 Scientists trying to unlock the secrets of climate change from 400-year-old seashells are using an animation to explain their findings.
Bangor University scientists are featuring their work at the Summer Science Exhibition in London.
An animation of a clam is being used because the 'rings' on the shells of the creatures which can live up to 400 years illustrate changes in climate.
The exhibition celebrates the 350th anniversary of the Royal Society
Scientists use the rings on seashells to count the age of the shell.
Each ring represents a year and the thickness of the layer depends on the climate at the time.
Chemical analysis of the shell can also reveal the sea temperature at the time the shell was growing.
Exhibition features
Bangor University is the only Welsh university taking part in the exhibition at the Southbank Centre in London.
There will also be "real" beach for toddlers, "spectacular" specimens of shells and a 1,500-year-old section of a giant Sequoia tree, and the longest-lived animal known to science.
"Our display highlights investigations into climate change and ageing processes which make use of a remarkable marine clam that can live for more than 400 years," said Professor James Scourse from Bangor University's School of Ocean Sciences.
The Bangor display is one of 27 exhibitors selected following a selection process.
The animated clam, called Ceri, was created by Caernarfon-based Griffilms.
"The whole thing was very interesting, and we've done a lot of work with different universities over the past five years, so it is becoming a large element of what we do," Hywel Griffiths from the firm said.
The Royal Society Summer Science Exhibition showcases research in science and engineering form across the UK.