Open day for Cardigan town centre project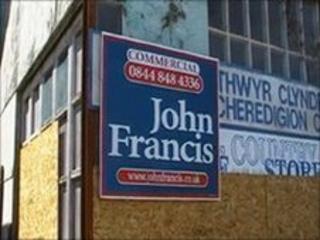 A group hoping to rejuvenate Cardigan town centre has staged an open day to drum up more support for the idea.
The Society to Sustain and Support the Rural Countryside is raising money to buy the Pwllhai site by selling shares.
The group has to raise £300,000 and has already collected a six-figure sum, but will not say how much exactly.
The society wants to build a car park for 100 vehicles, and hopes to develop a community shop to promote local goods.
The open day was held at Cardigan Guildhall last Saturday.
Backers of the project are aiming to buy the old farmers' co-op and surrounding buildings.
The not-for-profit consortium has the backing of the town's chamber of commerce and Ceredigion AM Elin Jones.
Speaking before the event, society spokesman Aled Rees said shares cost £200 each and people could buy a maximum of £20,000 worth.
"We are staging an information day at the Guildhall. More and more people are backing the scheme all the time," he added.
"We have already raised a six-figure sum, but we need more people to support us."