Grampian service now installing Firelink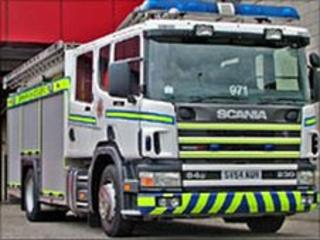 Grampian Fire and Rescue Service has said it will now install a radio system in the cars of officers.
Community Safety Minister Fergus Ewing last week ordered the fire service to put Firelink into the cars.
It came after Grampian's Chief Fire Officer David Dalziel said there were health and safety concerns.
The fire board said it would comply fully and immediately with the requirement, at a meeting on Friday afternoon.
Firelink connects all emergency services during a major emergency.
The system has already been fitted to fire appliances and pool cars used by Grampian Fire and Rescue Service.
But Mr Dalziel had said an attempt to force him to use the system threatened his right to decide on operational matters without interference.
The Scottish government said it had been responding to the findings and recommendations of the Chief Inspector of Fire and Rescue Authorities' (CIFRA) inquiry report into Grampian's decision not to fit Firelink in officers' cars.