Audit reveals £56m shortfall at South Ayrshire Council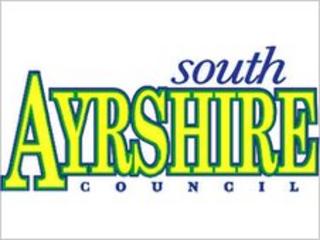 The extent of another Scottish council's funding gap has been revealed in a report by auditors.
South Ayrshire is facing a £56m shortfall over the next three years, according to Audit Scotland.
The figure was set out in a follow-up study into how the local authority was addressing issues picked up in a previous investigation.
Auditors found improvements to the "serious financial situation", with reserves increased from £2.7m to £4.3m.
A report by the financial watchdog, published last April, harshly criticised the way the council ran its finances and managed resources.
The council promised it was making radical changes.
The new report said that South Ayrshire, in line with other councils, can expect revenue funding shortfalls of £34m and capital funding shortfalls of almost £22m in the coming three years.
John Baillie, chairman of the Accounts Commission, said: "There is a culture of continuous improvement developing throughout the council, financial stability has improved and a medium-term financial strategy has been developed.
"However, there is much still to be done. As the council recognises, many of the improvement activities and developments are still at an early stage.
"It now needs to show that its performance is improving and continue with its process of change and improvement."
Councillor Bill McIntosh, leader of South Ayrshire Council, said: "Our improvement journey is well under way and we will continue to concentrate on how we can build on this.
"We still have a lot of work to do - we fully recognise that - and we will need to do that in an increasingly challenging and changing environment.
"Everything we do is underpinned by prudent financial management and strategic and proactive planning that is designed to help us become the most dynamic, inclusive and sustainable community in Scotland."
The report on South Ayrshire's finances was published the day after Glasgow City Council revealed it is preparing for £180m of savings over the next three years.
In Argyll and Bute all council staff have been sent letters asking them to consider voluntary redundancy to help the local authority meet a 15% savings target.