England fan trespass hearing adjourned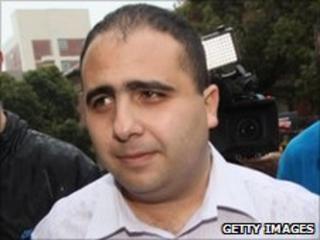 An England supporter accused of trespassing into the England dressing room has had his case adjourned.
Pavlos Joseph, 32, from Crystal Palace, south-east London, appeared at a World Cup court in Cape Town on Friday.
He is accused of entering the dressing room following England's 0-0 draw against Algeria.
His solicitor requested an adjournment until 30 June because the defence are awaiting CCTV footage from inside the stadium.
Mr Joseph was banned from attending future World Cup matches at a previous hearing. He also had his passport withheld, and he was released on 500 rand bail (£44).