Inquiry into Erskine Bridge jump deaths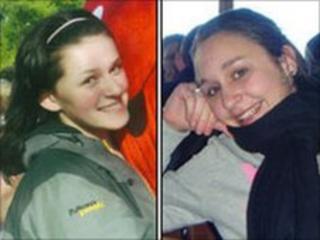 A fatal accident inquiry is to be held into the deaths of two teenage girls who jumped from the Erskine Bridge.
Georgia Rowe, 14, and Neve Lafferty, 15, died after they jumped into the River Clyde on 4 October last year in an apparent suicide pact.
Both girls had been attending the Good Shepherd Centre in Bishopton, Renfrewshire, an independent unit located a few miles from the bridge.
The Crown Office said no date had yet been set for the inquiry.
"We will continue to keep the families advised of the status of the case and any future developments," said a spokesperson.
Lessons learned
The girls were believed to have left the unit without permission shortly before 2100 BST on the day of their deaths.
After the deaths, First Minister Alex Salmond said any lessons that coould be learned from the tragedy would be learned.
He said the incident underlined "the acute needs and risks presented by a very small number of young people in Scotland".
Mr Salmond was questioned about the girls' deaths at First Minister's Questions in the Scottish Parliament by Conservative leader Annabel Goldie - herself a resident of Bishopton, and a former member of the Good Shepherd Centre management board.