Guernsey bus fares could increase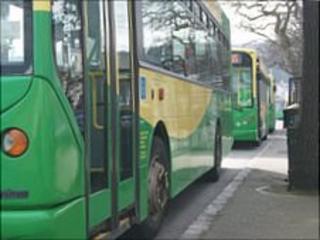 Some bus fares in Guernsey are set to almost double under plans released by the Environment Department.
The proposal is part of a range of changes that are set to come in during August.
The department has launched a public consultation on the changes, which would see a single bus journey rise from 60p to £1.
Environment Minster Peter Sirett said the bus service would "still represent excellent value for money".
The proposals include cheaper bus journeys for travellers using Ormer Cards as they will be able to top-up with 20 journeys for £15 (75p per journey) or with 50 journeys for £25 (50p per journey).
Currently 75% of the costs of the bus service are subsidised by the taxpayer. Deputy Sirett said this level of subsidy was unsustainable.
He said the proposals should raise about £400,000 towards the operational costs of the service and rebalance the level of subsidy paid.
Hannah Beacom, managing director of Island Coachways, said: "In light of the economic climate the proposed fare structure increase is an entirely understandable recommendation."
Members of the public are invited to forward any written comments on the proposal to the Environment Department by letter or e-mail by Friday, 9 July.