Annual cost for NI prisoners is highest in UK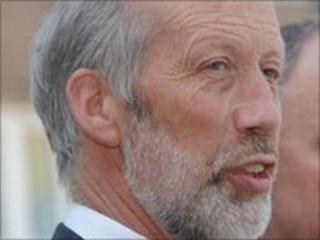 The annual average cost for each prisoner in Northern Ireland is £77,000 nearly double the average in England and Wales (£34,000).
Justice Minister, David Ford said the complexities of prisoners' needs in Northern Ireland led to higher costs.
Mr Ford said historical issues, higher staffing ratios and dated buildings were also factors in the costs.
"We have reduced the cost from £90,000 annually to £77,000 in the past four or five years," he said.
Mr Ford said he was continuing to encourage the good work of the prison service on the issue.
"There is no target or a deadline for reducing the annual costs for each prisoner as it is linked to services provided," he added.
Mr Ford said having only two prisons for male offenders in Northern Ireland mean that all prisoners were housed in high security facilities which are more expensive.
"We are currently developing plans to replace Magilligan Prison with a more fit for purpose and cost effective building."
The annual cost of housing a single prisoner in Scotland ranges from £31,000 to £40,000.