Hopes for Coventry residents' Papal mass invite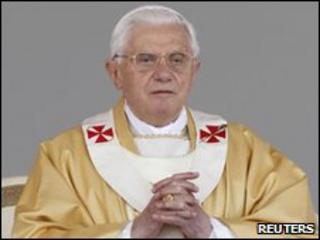 Council officials say they are hopeful Coventry's Catholics will still get an invite to the Pope's open-air Mass.
It was announced on Thursday Pope Benedict XVI will hold the service in Birmingham. It had previously been announced it would be at Coventry.
The Catholic church has asked if Cofton Park could be used for the beatification of Cardinal John Henry Newman, who was buried nearby.
Coventry officials said a lot of work had already gone into their planning.
Kevin Foster, deputy leader of the opposition Conservative Party at the council, said: "Planning for this form of event needs a lot of both logistical and safety operational work."
Plans would have been made for road closures and to make sure basic resources were in place, he added.
'Extremely hopeful'
Coventry City Council leader John Mutton said the event was not something which would be unique to his city.
"It is for the Catholic community and I am extremely hopeful that people with the Catholic faith in Coventry will still get an invitation and be able to go and see the Pope," he said.
Coventry Airport, the original location, can hold crowds of up to 150,000, while Cofton Park, the new location, holds 80,000.
The visit, between 16 and 19 September, is the first papal visit to the UK since that of John Paul II in 1982.
The itinerary includes a reception with the Queen at Holyrood House in Edinburgh and open air Masses in Glasgow and London.
On Thursday, the Catholic church said Cofton Park was a "fitting setting" and confirmed Pope Benedict would also make a private pilgrimage to the rooms of Cardinal Newman at the nearby Birmingham Oratory.
Newman was an Anglican who converted in the mid-19th Century and became an intellectual and cultural icon for many Catholics.
The beatification would pave the way for him to be declared a saint by the Catholic Church, making him the first non-martyr in this country to be chosen for sainthood since the Reformation, said John Cornwell, who has written books about Cardinal Newman.