Belfast family devastated by daughter's sudden death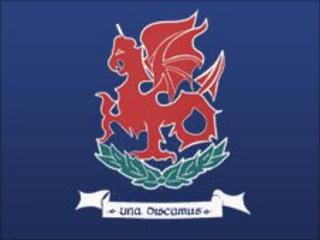 A man whose daughter died suddenly at the weekend has said his family's lives had been "turned upside down".
Sarah Louise Booth, who was 15 and a pupil at Wellington College, died during a sleepover at a friend's house in east Belfast.
It is thought she may have had an underlying medical condition which was not known about.
Sarah's father Robert said he would not want anyone to go through what his family was currently experiencing.
"It just came out of the blue," Mr Booth said.
"Everything was perfectly wonderful in our world till the early hours of Sunday morning when the police came to our door to tell us our daughter had been rushed to hospital.
"The very words they used were 'she's got a very faint pulse but there are no respiratory signs'.
'Bright'
"We were in a state of absolute shock and we went to the hospital where sadly she passed away within 20 minutes of us arriving."
The couple had recently celebrated their 25th wedding anniversary and had been on a trip to Rome the weekend before Sarah died.
Mr Booth said the their lives would never be the same again
"She was bright, bubbly - when she came into a room she lit it up with her smile. For 15 years she didn't give us any trouble whatsoever.
"We are just devastated and we wouldn't want this to happen to anyone what we're going through. It's our worst nightmare probably multiplied by a thousand.
"Life has just changed for us forever, we'll never be the same again," he said.
Mr Booth said the couple's other children - a daughter aged 19 and a son aged 16 - had been a source of great comfort, and they had been devastated too.
He urged all parents to appreciate what they had.
"The only thing I would say to all parents would be to hug their children every chance they get because you never know.
"Our beautiful daughter went out on Saturday afternoon to go shopping in Belfast and go to a house party and didn't come home.
"When we last saw her, she was bright and bubbly and beautiful and she told us she loved us and that will be our abiding memory of her."