Alliance selects Chris Lyttle as new East Belfast MLA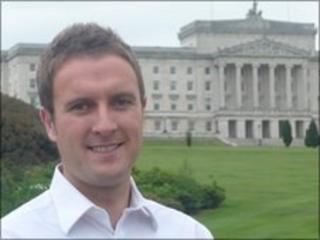 The Alliance Party has selected Chris Lyttle to replace Naomi Long as assembly member for East Belfast.
Mrs Long was elected as MP for the area in May.
Mr Lyttle, 29, was born and raised in east Belfast and was educated at Queen's University Belfast and Harvard University in the US.
"I am looking forward to representing the constituency as part of a strong Alliance team at Stormont," he said.
Mr Lyttle is a member of the East Belfast District Policing Partnership and worked for Mrs Long.
She pledged to stand down from the assembly if returned as an MP.
Under assembly rules if a member stands down their party nominates a replacement.