Pride of lions in Northampton's streets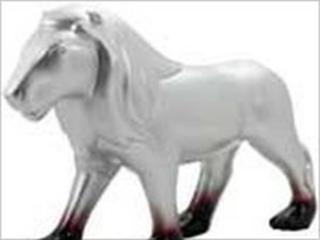 A pride of 15 brightly-coloured lion statues is being put into place around the streets of Northampton.
The Pride of Northampton project aims to attract visitors and encourage residents to feel a sense of pride in the town, the county council said.
Each 5ft (1.53m) high lion is painted with a different design by an artist or school group and is sponsored.
They will be displayed for 10 weeks and then auctioned for charities, including the Born Free Foundation.
There are also 25 "mini" lion statues being placed around the area.
For the past month, shoppers have been able to watch artists decorate the statues at their "lions' den" base in the Grosvenor Shopping Centre.
The event has been organised by Northampton Borough Council in partnership with arts and education company Wild in Art.