School building announcement expected next week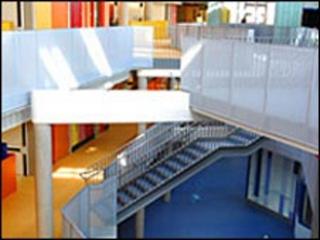 An announcement is expected next week about the future of a multi-billion pound building programme for England's schools.
Building contractors and councils are anxiously waiting for news of the Building Schools for the Future scheme.
Ministers are reviewing the scheme, which they have criticised as bureaucratic and poor value for money.
Leader of the Commons Sir George Young said a statement was "likely" next week.
The Department for Education later said the announcement was likely, "but not certain".
Sir George Young had been answering a question from Wolverhampton MP Emma Reynolds, who said ministers had to let schools know what was going on.
About 150 schools in England have had Building Schools for the Future (BSF) investment since the scheme began in 2004, according to the body charged with running the scheme for the government, Partnerships for Schools.
Over-optimistic
More than a third of all secondary schools in England are now involved in the BSF programme and scores of new projects are at various stages of planning.
BSF was Labour's flagship scheme to rebuild the country's secondary schools, often with private investment.
It helped to create new state-of-the-art academies and rebuild existing schools.
But a report by the Commons public accounts committee last year said the scheme was over-optimistic, poorly planned and had led to disappointment.
In opposition, the Conservatives had criticised it as poor value for money and bureaucratic.
On 10 June, a statement from the Department for Education said it had not yet taken any decisions on the BSF programme.
"The department is reviewing BSF to ensure that when we build schools for the future, we do so in a more cost-effective and efficient fashion," it said.
"Any future roll-out decisions will be announced in due course."