Tory MP criticises decision to freeze Civil List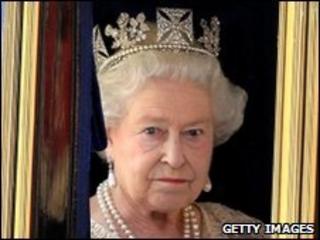 A Conservative MP has said it is "regrettable" that funding for the Queen's household through the Civil List has been frozen "yet again".
In Tuesday's emergency Budget, Chancellor George Osborne froze the Queen's annual payment of £7.9m - a sum that has not risen for 20 years.
MP David Nuttall was concerned there would not be enough money to "properly mark" the Queen's Jubilee in 2012.
The Queen is said to have given her full agreement to freeze the payment.
Speaking in the House of Commons, Mr Nuttall asked the Leader of the House, Sir George Young whether he would arrange for a statement to be made on arrangements for the Queen's forthcoming Diamond Jubilee.
Sir George replied: "I entirely agree that there needs to be appropriate celebrations.
"We have a year or two in which to plan them and I hope there will be an opportunity to share with the House exactly how this will be handled."
It is unusual for MPs to raise the issue of spending on the monarchy in the Commons.
The Civil List pays for staff costs and running expenses of the Queen's household and is set every 10 years.
Funding was raised to £7.9m a year by Sir John Major in 1990 but frozen in 2000 following a deal with the Treasury to compensate for 10 years of over-generous payments.