Dame Mary Perkins of Guernsey given lifetime award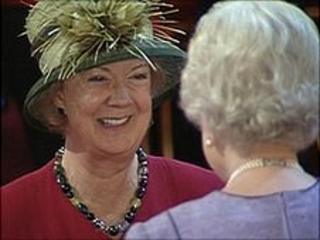 Guernsey's Dame Mary Perkins has received a lifetime achievement award at the First Women Awards.
The co-founder of Specsavers was awarded the accolade for her business acumen and ability to juggle family and professional commitments.
The First Women Awards were founded six years ago to recognise women at the top of their professions.
Dame Perkins and husband Doug founded the international company, which has a turnover of about £800m, in 1984.
Judges at the awards also credited her for encouraging female staff to succeed to all levels in the business.
The awards ceremony took place on Wednesday night in London and was attended by more than 450 guests.