Redundancy offer for staff at Argyll and Bute council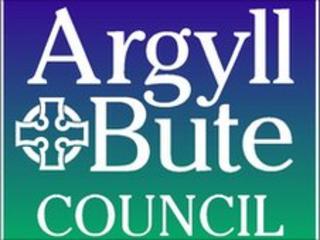 Argyll and Bute Council has sent letters to all its employees offering them the option of voluntary redundancy.
The local authority said the move was part of its efforts to make significant budget cuts.
The council is looking to make efficiency savings of 15% over the next three years.
The chief executive, Sally Loudon, also said employees who left would not be replaced.
Reviews are currently under way in each of the council's services to identify areas where savings can be made through alternative service delivery, performance improvement and cost efficiencies.
Ms Loudon said: "One of the things we are having to look at is to reduce the number of staff working for the council.
"We intend to do this by not replacing employees who leave, and also by offering employees the opportunity to volunteer for redundancy for which compensation will be paid."
The council chief stressed that there was no guarantee that anyone who expressed an interest in voluntary redundancy would have their request approved, as the council must ensure that services can continue to function without particular posts.
She added: "I appreciate that this is a difficult time for everyone, and creates a degree of uncertainty over our future.
"But I would like to reassure everyone that we will do all we can to avoid any compulsory redundancies, despite the level of savings we are having to make."