Harry Potter day 'breached BBC guidelines'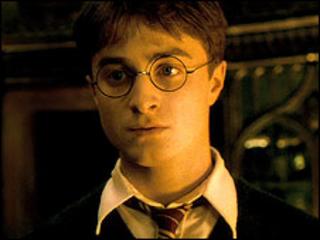 A Harry Potter day on Radio 1 which coincided with the release date of the franchise's latest film gave it undue prominence, the BBC Trust has ruled.
It said this was because of "so many trails and mentions" of Harry Potter and the Half-Blood Prince.
References "were not used sparingly" in output aimed at children, it added.
The trust, which said individual shows complied with guidelines, partially upheld the complaint from commercial radio industry body RadioCentre.
It had complained to BBC management twice before the matter was referred to the corporation's governing body.
The Harry Potter coverage ran from 0630 to 1900 on 15 July 2009 across the shows of Chris Moyles, Sara Cox, Edith Bowman and Scott Mills.
The BBC Trust said the corporation's editorial guidelines were breached by the day's programming as a whole.
"The verbal references to the brand or the film were not used sparingly nor were there very strong journalistic reasons for repeated references," the trust said in its report.
It added: "The number of references and the manner in which the trails were delivered amounted to undue prominence."
But it rejected RadioCentre's assertions that the coverage amounted to an endorsement of the film or that a BBC website set up to promote the day gave undue prominence to it.
'No endorsement'
The trust also found that there was "no element of plugging" in any reviews of the film.
RadioCentre chief executive Andrew Harrison said the BBC had been "hijacked for the promotion of an already successful commercial product".
"For the BBC to break its own rules repeatedly is bad enough, but more importantly it is selling listeners short if its radio stations are allowed to move yet further away from their public service remit."
Radio 1 said in a statement that the trust had partially upheld the complaint and had therefore "made it clear our coverage did not amount to endorsement of a commercial product and that there was no undue prominence in individual items during the day".
"While this was not a breach of Radio 1's service licence we take note of the findings around timings and promotion of these events.
"We have been assured that this ruling will not prevent Radio 1 from reflecting music and culture in a timely fashion in the future."