Orange parade 'will not pass Coleraine victim's home'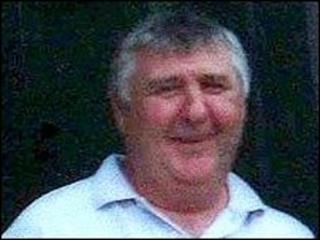 An Orange Order parade on 1 July has been re-routed so it does not pass the home of a murdered community worker.
The Parades Commission ruled that marchers should not go past the house of Kevin McDaid, 49, who was beaten to death last year.
The Catholic father of four was killed in the Somerset Drive area in May 2009 and Damian Fleming was badly injured.
Robert McIlreavy from Killowen Orange Lodge said it was "disappointing".
"It is a bit disappointing considering the massive steps that the local lodge and community association took to try and get everything back to normality," he said.
"We thought we had done enough last year to lower tensions."