Perth and Kinross Council warning on service cuts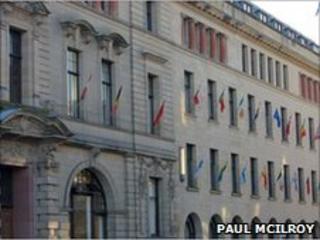 A council leader has warned of cuts in services as the authority aims to make savings of £38m by 2014.
The leader of Perth and Kinross Council, Ian Miller, said the council workforce would also be reduced over the next few years.
The cuts equate to the 12% savings that all local authorities in Scotland have agreed to make by 2013-14.
Councillors will be asked to approve the cost-saving measures at a meeting on 30 June.
Mr Miller said: "The challenges we face are not new or unexpected, but the scale of them is unprecedented.
"At a time when we knew there would be additional pressure on our budgets, we also face budget cuts which mean a big drop in income."
The councillor said demands on services were increasing by about 2% a year because of the recession and a growing and ageing population.
Frontline services
"Essentially, we must do much more with much less," he said.
"Efficiencies alone will not achieve all of the savings that need to be made."
The 12% savings will be phased in over the next three years.
Councillors will be asked to consider increases to charges for some services, "targeted service reductions" and further efficiency savings.
Mr Miller added: "We must explore every possible way to save money and help safeguard frontline services in future."