Kirkpatrick Fleming abuser jailed for targeting girl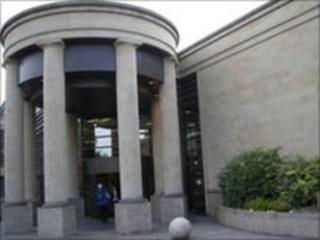 A man from southern Scotland who sexually abused a 10-year-old girl has been jailed for six years.
David Sproat, 43, of Kirkpatrick Fleming, admitted the offence at a town in Dumfriesshire between December 1990 and December 1992.
The abuse took place when the girl was aged between 10 and 12.
Temporary judge Bill Dunlop QC said the victim had been very young and vulnerable. He added: "I have to protect the public from you."
The High Court in Glasgow heard that the offence came to light when the girl eventually told her mother and police were called in.
More vulnerable
The judge told Sproat: "Your victim in this case was very young.
"From what I have heard this young girl had no affection or support from her wider family which made her more vulnerable to people like you.
"For some reason you fail to see the enormity of what you have done."
He ordered that Sproat should be monitored in the community for three years after his release from prison and placed him on the sex offenders register.
Defence QC James Gilchrist told the court: "The complainer was too young at the time to realise anything wrong was being done.
"The accused knows that what he did was wrong and he pleaded guilty at the earliest opportunity."