Islanders on Shetland to help with 'Viking mice' study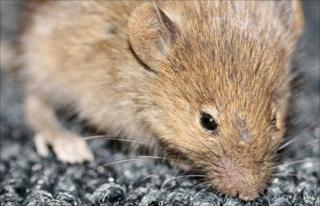 Researchers are appealing to Shetlanders to collect dead mice to help learn more about a Viking link.
Mice on Shetland are believed to originate from Scandinavia, possibly as stowaway passengers in longboats.
Dr Frank Chan, of the Max Planck Institute for Evolutionary Biology in Germany, is leading a study to search for genetic clues.
He is asking people to hand dead mice to the Scottish Natural Heritage (SNH) Lerwick office.
SNH area officer Jonathan Swale appealed for Shetlanders to hand over any house mice they found in the next two months.
He said: "It's a slightly unusual approach to be asking householders to bring us their dead mice but it is the most practical and straightforward way of providing the research team with genuine Shetland house mice for their study."
Dr Chan added: "Since Darwin's days, natural scientists have been drawn by the unique potential of islands creatures to tell us about how species evolve.
"Their very remoteness makes them ideal natural laboratories, where all kinds of fascinating biology plays out.
"Because house mice adapt to all kinds of environment, we believe they represent our best chance at understanding this process."
Any mice that are handed in will be frozen and sent to Germany for testing.