iPhone 4 launch: Your views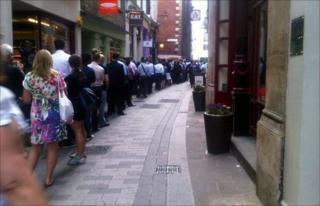 More than a thousand people have queued outside Apple's flagship London store for the launch of the iPhone 4.
The new phone comes with the promise of added features and is slimmer and lighter than its predecessor.
BBC News website readers in the UK have been sending their reaction to Apple's latest product.
Apple fans queue for new iPhone 4
PEOPLE WHO LIKE THE NEW iPHONE
PEOPLE WHO ARE UNCONVINCED