Axa sells UK business to buyout fund Resolution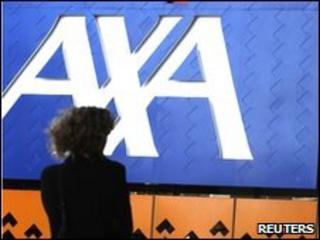 French insurer Axa has agreed the sale of its UK life assurance business to buyout fund Resolution for £2.75bn.
The fund already owns Friends Provident and intends to merge the two, saving £75m a year in costs.
The UK assets being sold include Axa's traditional life and pensions businesses and its annuity business, but not wealth management.
The payment comprises £2.25bn in cash and £500m in shares, and Resolution will mostly fund it via a rights issue.
The full details of the deal are expected to be finalised in September, and must be approved by regulators and by Resolution's shareholders.
Resolution wants to become the UK's biggest provider of life insurance, and is thought to be considering other possible acquisitions.
Union talks
Prior to the announcement, Axa had consulted the Unite union about the impact of the deal.
"Our concern at this time centres on the implications of the possible sale of this business for the job security, terms and conditions and pensions of the Axa workforce," said Unite national officer Siobhan Endean earlier this month.
Resolution said the deal would lead to cost savings, particularly in the areas of sales and marketing and support costs.