Manx airport tower delay 'not costing public'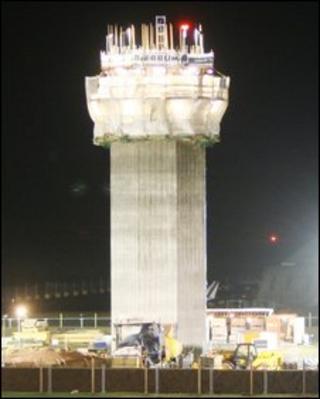 Ronaldsway's new air traffic control tower is not costing the taxpayer as it waits to be commissioned, according to infrastructure minister Phil Gawne.
The £6.5m, 35m (155ft) structure was supposed to be in operation by early May, replacing the current tower which is in a poor location for visibility.
But the UK team who will get the tower online had their flights cancelled when the volcanic ash cloud hit.
The team has so far been unable to reschedule its visit.
Mr Gawne said a month may have passed without the tower being used, but it wasn't running up an extensive bill.
"There will be minimal maintenance costs, but it's not very significant in the overall scheme of things," he added.