Trafficking safe house closed in cash crisis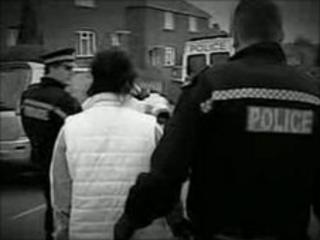 A safe house for people who have fallen victim to human-trafficking has closed due to a lack of funding.
The house, believed to be the only one of its kind in the region, costs £250,000 a year to run.
Elaine Hill, of The Medaille Trust, which runs the house, said the charity had approached the government for funding.
The Home Office said it was committed to tackling the problem of trafficking, but was reviewing its "arrangements".
Co-ordinated reivew
The property in Hampshire has provided refuge for dozens of women who have travelled to the UK before being sold by criminal gangs into the sex trade or slave labour.
The trust was established as a charity in 2006 and opened its first safe house in Britain in January 2007.
The Home Office said it had already committed £3.9m to be spent over two years on victim care support and accommodation services across the UK.
The review is to ensure they are properly co-ordinated and capable of meeting victims' needs, it said.