Guernsey hosts British-Irish Council energy talks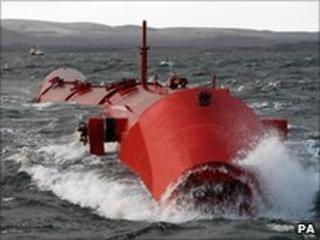 Guernsey is to play host to political leaders from across the British Isles and Ireland
The British-Irish Council is being held in the island on Friday and will be looking at marine renewable energy.
The Irish prime minister and the first ministers from Scotland, Wales and Northern Ireland are due to attend.
Jersey, the Isle of Man and Guernsey will be represented by their respective chief ministers and the UK by two senior ministers.
Before the UK's general election, Guernsey's Chief Minister Lyndon Trott said it was likely the new UK prime minister would attend the council.
Gordon Brown did so shortly after becoming PM in 2007, but David Cameron is not following suit.
Instead Owen Paterson, Secretary of State for Northern Ireland, and Charles Hendry, Minister of State for Energy and Climate Change, will represent the UK.
Guernsey last hosted the annual conference in 2004.
The council was set up under the terms of the Northern Ireland peace agreement for the various governments to discuss matters of mutual interest and first met in 1999.