Second open skies deal signed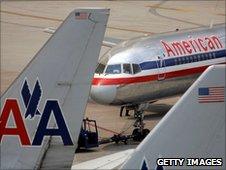 EU transport ministers have signed a second "open skies" agreement with the US at a meeting in Luxembourg.
The new deal, which follows the first open skies agreement of 2007, is designed to make it easier for US and European airlines to buy each other.
Currently there are limits to foreign ownership of US and EU airlines.
European carriers can only own 25% of US airlines at present, while US carriers can take 49.9% stakes in their European competitors.
The deal should see those limits raised, though the new levels have yet to be decided.
The provisionally agreed deal could also still be blocked by US lawmakers, who would need to approve new legislation to allow foreign owners to increase their stakes in US airlines.
EU Transport Commissioner Siim Kallas welcomed the deal, calling it good news for passengers and airlines.
"This is a significant step forward in our mutually beneficial aviation relationship with the US," he said.
"This agreement will help the European aviation industry emerge from the recent period of challenges."
The new agreement also includes plans for closer cooperation on environmental matters, including carbon trading schemes.
The first open skies agreement, which came into effect in 2008, marked a significant step in the liberalisation of the transatlantic airline industry.
It allowed any airline to operate flights between the EU and the US.
Previously, certain routes including flights between Heathrow and the US, had been limited to specific carriers.
The deal also let EU airlines operate flights between the US and other non-EU countries, and made it easier for airlines to enter into code sharing agreements and other types of alliances.
The EU called the potential economic benefit of the open skies agreements "very significant".
"In economic terms, it could be worth up to 12 billion euros in economic benefits and up to 80,000 new jobs," it said.
Related Internet Links
The BBC is not responsible for the content of external sites.