Syria jails leading rights lawyer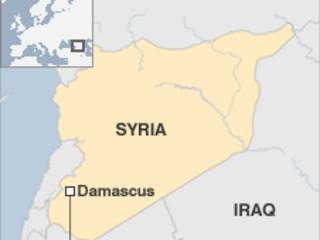 An award-winning lawyer and activist has been jailed for three years in Syria, human rights groups say.
Mohannad al-Hassani, head of the Syrian Organisation for Human Rights, was tried for spreading false information and "weakening national morale".
He was arrested in July last year after being repeatedly summoned by the security police for questioning.
Hassani has defended a number of pro-democracy activists and campaigned for the repeal of the law used to jail him.
In May he won the Martin Ennals Award, named after the first head of Amnesty International, for his work in defending Syrian political prisoners and the rule of law.
Crackdown
The Damascus Criminal Court sentenced Hassani, 44, to three years in prison after convicting him of "weakening national morale" and "conveying within Syria false news that could debilitate the morale of the nation" .
That term is often used against those who challenge the Syrian government.
The Syrian Human Rights League (SHRL) expressed grave concern over Hassani's sentencing, saying "none of the minimum conditions and criteria for a fair trial" were met.
The organisation called for the immediate release of all political prisoners in Syria.
Arrests of pro-democracy activists are common in Syria, where several prominent political activists and writers remain imprisoned.