Queen to visit Republic by end of next year - Cowen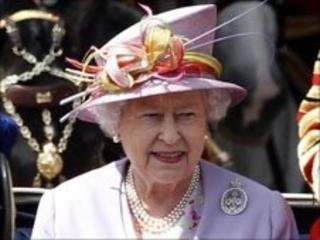 A visit by the Queen to the Irish Republic will probably happen before the end of next year, according to Irish prime minister Brian Cowen.
Mr Cowen's comments came after he met with his British counterpart David Cameron at Downing Street on Wednesday.
It is understood arrangements between officials in London and Dublin are currently being discussed.
It would be the first visit to the Republic by a British monarch since partition in 1921.
Mr Cowen said there was now no obstacle to the Queen coming to Ireland.
"I think that would be a good development," the taoiseach said.
"I think also that the importance of an exchange of state visits says a lot about the modern bilateral relationships we now have.
"We have started a process between both the prime ministers' offices whereby we can look at this prospect.
"I would like to see this happening during the tenure of our own president (Mary McAleese)."
'Commander-in-chief'
Sinn Fein TD Caoimhghin O Caolain condemned Mr Cowen's comments.
"Sinn Fein opposes the proposed state visit of the Queen of England, commander-in-chief of the British armed forces.
"Until there is complete withdrawal of the British military and the British administration from Ireland, and until there is justice and truth for victims of collusion, no official welcome should be accorded to any officer of the British armed forces of any rank."
There has been speculation about a visit by the Queen for the last seven years, including reports in September 2003 that it was "imminent".
There was controversy in March 2008, when after a meeting with the Queen in Belfast, Irish President Mary McAleese appeared to link a possible visit with the NI Assembly assuming responsibility for policing and the courts.
Those powers were devolved in April of this year.
Lord Louis Mountbatten, an uncle of the Duke of Edinburgh, was murdered along with two teenage boys in an IRA bomb attack on a boat off the coast of County Sligo in August 1979.
The Dowager Lady Brabourne, 83, died later from her injuries.