Ex-solicitor general Vera Baird banned from driving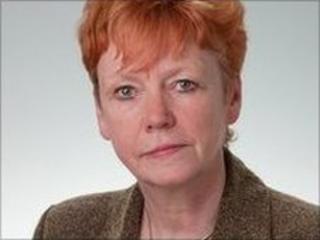 The former solicitor general Vera Baird has been banned from driving for six months after travelling at nearly 100mph along the M4 motorway.
Magistrates in Pontypridd rejected the QC's arguments to keep her licence. She claimed it would cause her hardship winding up her parliamentary affairs.
Former MP Baird, of Crouch End, London, lost her Redcar seat in May's election.
She was given five penalty points, which added to those already on her licence gave her an automatic ban.
She was also fined £400.
Baird, 60, had previously been found guilty in her absence but the case was reopened when she explained she had never received a summons.
Ms Baird was caught on camera driving at 98mph near Miskin in south Wales en route to visit an injured friend in Limeslade Bay near Swansea.
She said in court: "I can only imagine that, almost at the end of the journey somewhere around Pontypridd, that I unfortunately went too fast."
Representing herself, she told magistrates as a former MP she was still entitled to claim expenses while winding up her office, and she would now need to use taxis to send papers if she could not drive, meaning the cost would fall on public funding.
"There does not seem a lot of point in that," she said.
However the bench decided she would not suffer hardship as she had an employee who could drive and do the work instead.
Ms Baird also said she had researched the penalties which could be imposed, which were either between four and six penalty points, or a 28-day driving ban, and asked the magistrates to impose the latter.
She was told that was not warranted.
Baird also said three of the seven existing penalty points on her licence expired on Wednesday, but as they were current when she was caught speeding last August, they took the total to a level that triggered an automatic six-month ban.
Following the case, she said: "It was a fast bit of driving. I have no complaints, the magistrates listened carefully and were perfectly reasonable.
"I did think they were good arguments of mine but the magistrates considered with care and I can't ask for any more than that."