Extent of human trafficking in NI revealed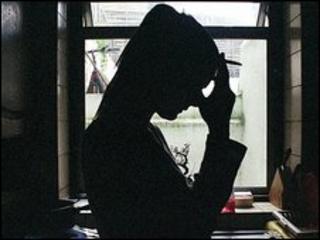 Twenty-five victims of human trafficking were rescued in Northern Ireland last year, Justice Minister David Ford has revealed.
"Human trafficking is nothing less than modern-day slavery," he said.
Mr Ford said the nature of human trafficking made it hard to detect, but the figures showed "the exploitation of human beings is happening in our streets, towns and cities".
He is to publish the Organised Crime Task Force's annual report on Thursday.
The minister said the report "underlines what criminals are capable of".
"They are prepared to endanger life and steal property, to smuggle fuel and traffic people, to use blackmail, kidnap and weapons to further their greed," he said.
"The criminals are smart but I'm determined that our responses will be smarter and I want to pay tribute to the local law enforcement agencies who have worked together to disrupt and frustrate criminal gangs."
Other findings of the report include the recovery of £4.2m of criminal assets; the seizure of illegal drugs estimated to be worth £9m; counterfeit goods put at £1.5m; and more than 1m litres of illicit fuel.
Although an assets recovery target of £7.8m was set for last year, Mr Ford praised agencies for "working tirelessly".
"Given the current economic climate and the slump in property prices, I think that recovering £4.2m in this challenging environment is a credible achievement," he said.