Doctors' leaders attack private health screening tests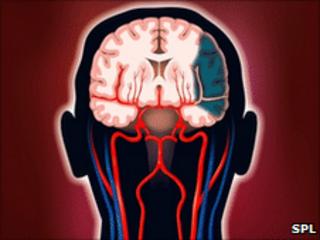 Doctors' leaders are calling on the government to crack down on what they see as the "misleading" marketing of private health screening tests.
They claim private tests can be unreliable and inaccurate, and offered without the sound evidence base behind NHS screening.
Patients could be falsely reassured, or undergo avoidable, invasive follow-up tests, they said.
They want new rules to ensure marketing is "factual and balanced".
The British Medical Association and the Academy of Medical Royal Colleges have written an open letter to Health Secretary Andrew Lansley, laying out their concerns.
In April, the last government announced a new regulatory regime for so-called MOT body scans, amid concerns that risks posed by the level of radiation were greater than the risk of disease in someone without any symptoms.
This letter urges action on the marketing of other types of testing, including stroke screening, heart rhythm screening and PSA testing for prostate cancer.
Marketing material
They want private companies to be obliged to include information on a range of caveats - from the risks and limitations of the test to the advisability of seeking independent medical advice - when marketing a screening product.
Professor Sir Neil Douglas, chair of the academy, said: "The NHS has safeguards in place to ensure that the public can be confident that the tests which are offered as part of high-quality screening programmes are supported by sound research evidence.
"This ensures that anyone having a test is aware of the benefits, risks and limitations involved, and can make informed choices.
"Such safeguards often do not exist in the private sector which makes it impossible for people to distinguish between private testing services that may do some good, and those that are of no value or even potentially harmful."
Dr Peter Mace, assistant medical director of the private health group Bupa, said some of these tests did have a role to play but that explanation of risk was key.
"It's true that the evidence on stroke screening is flaky, and aneurism screening should not be marketed to all and sundry. But some of them are very useful indeed, and we offer them in consultation with a doctor who can carefully explain the results.
"There is however some aggressive marketing out there, and it would be appropriate for there to be tighter regulations about explaining the pros and cons."
The PSA blood test, used to help diagnose prostate cancer, is one which is often marketed directly to consumers.
Dr Sarah Cant, head of policy and campaigns at The Prostate Cancer Charity, said: "Companies who offer PSA tests without accurate information on the pros and cons, can undermine a man's ability to make a properly informed choice.
"We would encourage all men with any concerns about prostate cancer to visit their GP so that they are equipped with balanced information to help them decide whether or not to have a PSA test."
A spokesperson for the Department of Health said GPs had been given guidance on advising patients about private screening.
"We would advise people to talk to their GP if they have questions about screening, and this will also help patients to fully understand any claims that are made in advertisements."