Liverpool optician fined over minimum wage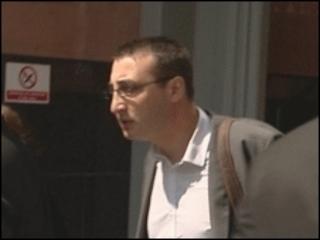 An optician has been fined more than £3,000 for failing to pay four of his workers the minimum wage.
Benjiman Gains, 28, from Radcliffe, Greater Manchester, admitted six National Minimum Wage offences at Manchester Magistrates' Court.
The charges related to staff contracts at his two shops, BG Optical on Breck Road and County Road in Liverpool.
Gains, who paid his staff up to 40% less than they were entitled to, was ordered to pay a £3,696 fine.
False documents
The minimum wage has been enforced by HM Revenue and Customs (HMRC) since it was introduced in 1999.
It said Gains had provided workers with annual contracts based on salaries that appeared to be close to the minimum wage rates but which included a section on paid meal breaks.
Following an HMRC investigation it appeared he had altered the staff members' rates of pay by falsifying documents and back-dating contracts to show different hours of working.
He had also removed staff entitlement to paid meal breaks.
Mike O'Grady, HMRC Criminal Investigations, said: "This sentencing sends a clear message to employers, large or small, that HMRC will actively pursue those whom we suspect of flouting National Minimum Wage law.
"If employers prevent HMRC officers from checking staff records, attempt to alter or falsify pay records and related documents and refuse to comply with the law they could receive a fine and a criminal record."
Gains' case is the seventh National Minimum Wage criminal prosecution.
The current rate stands at £5.80 per hour for workers aged 22 years and older.