Water company may impose hosepipe ban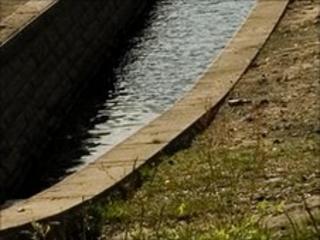 A water company is considering imposing a hosepipe ban to combat a dry spell in north-west England.
United Utilities may also ask for permission to use Ennerdale Water, in West Cumbria, to boost its reservoir levels.
It will need to apply to the Environment Agency for a drought permit to take water from the lake.
The company said the hosepipe ban would be imposed if there was insufficient rain over the next few weeks.
Currently the firm can take supplies from Ennerdale Water as long as its overflow level does not dip below 1.35m.
John Sanders, a spokesman for United Utilities, said: "It's been an unprecedented period of dry weather since December 2009, and we need to take action now so we can tap into available water resources if the dry weather continues."
Mr Sanders said there was a legal process to follow and locals would have a chance to have their say before the Environment Agency makes its decision on whether to grant a drought permit.
He added: "Now, more than ever we need people to use water wisely.
"We're monitoring the situation day by day, but if we don't have any significant rainfall by the end of this month we will need a hosepipe ban to help conserve essential supplies.
"Of course we need to balance the needs of our customers with the needs of the environment."