Wife makes pensioner injury mystery plea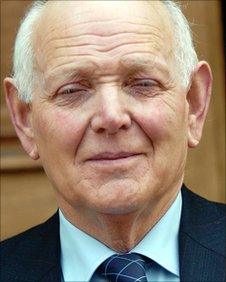 The wife of a pensioner found seriously injured at his Aberdeenshire home has appealed for information.
Sandy Ingram, 79, who lives in a remote location in Newmachar, was found lying in his garden with head injuries.
He had gone to investigate a sighting of two men in the grounds of his home on Saturday night.
Wife Ann, 63, said: "We would ask for the two people Sandy went out to see to come forward and tell us what happened."
She explained: "We are very pleased with the support we have got from the local community and from family and friends.
"And we appreciate all the police, ambulance and hospital staff have done since Saturday night - it's all we could have wished for and all we hope for now is for Sandy to recover.
"We are glad that people have contacted police with information and we'd urge anyone else who might know anything to contact them as soon as possible."
Mrs Ingram added: "Sandy is a very quiet man and he would be embarrassed to know he is the centre of all this attention - but the family hope the publicity this incident has generated will continue to help the police with their enquiry."
Grampian Police said one of the two men is described as wearing a light-coloured baseball cap, possibly green, with a darker peak.
The other was said to be wearing dark clothing and had long, almost shoulder length, dark hair.
Related Internet Links
The BBC is not responsible for the content of external sites.