BP names new chief of oil response team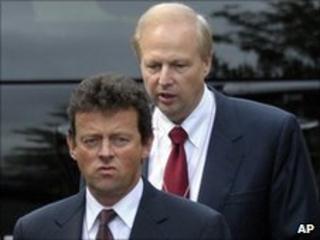 BP chief executive Tony Hayward has handed over the day-to-day running of the company's response to the Gulf of Mexico oil spill to another senior executive, Bob Dudley, BP has said.
Mr Dudley will head BP's restoration organisation "effective immediately".
Mr Hayward has been strongly criticised in the US for making a series of PR gaffes in the wake of the oil spill.
Mr Dudley, who grew up in Mississippi, had a "deep appreciation and affinity for the Gulf Coast", BP said.
Mr Dudley earned $2.2m (£1.5m) last year as BP managing director, a position he will retain.
As president and chief executive of BP's newly-formed Gulf Coast Restoration Organisation, he will report to Mr Hayward.
"The response to the incident in the Gulf of Mexico continues to be BP's highest priority," said Mr Hayward.
"Our commitment to the Gulf States is for the long-term. And that requires a more permanent sustainable organization to see it through."
Mr Dudley said: "In the near term, my focus will be on listening to stakeholders, so we can address concerns and remove obstacles that get in the way of our effectiveness."
Mr Dudley joined BP in 1999 following a merger with US oil firm Amoco.
He joined the BP board in April 2009.