Prison service spends £1m on suspended staff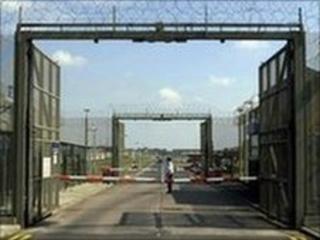 The Northern Ireland Prison Service has paid £1m in salaries to suspended staff since 2005, with over £440,000 paid out in the last financial year.
Details of the payments were revealed in an answer to an Assembly question by SDLP MLA Patsy McGlone.
A prison service spokesman said the current procedures were under review.
"Alleged breaches of conduct are taken seriously by the prison service, in some cases it is not appropriate for staff to stay in work," he said.
The spokesperson said this applied to staff with a pending investigation of serious misconduct or whilst they were awaiting the outcome of disciplinary action.
Suicide
"The Prison Service Code has detailed disciplinary procedures and where staff face serious charges it is important to ensure that the process is thorough and, on occasion, this can be a lengthy process."
It is understood most of the payments last year went to Maghaberry staff who were suspended as part of an investigation into the circumstances surrounding the suicide of Colin Bell in the jail.
Mr McGlone said he was stunned when details of the payments were revealed in the written answer to a question he had asked the department of justice.
Mr McGlone also said he was alarmed by the extent of the payments, and planned to ask the Justice Minister David Ford for further details.
It was announced last week that nine prison staff who faced disciplinary charges following Mr Bell's death in 2008 have been re-instated after appeals.
Two senior prison officers who were to be demoted as a result of the incident have also been returned to their previous positions, with a formal warning.