Budget: Regional Development Agencies to be scrapped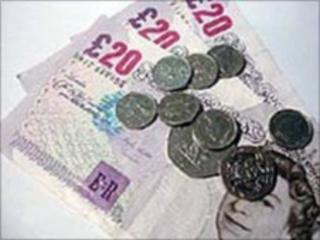 The nine regional development agencies (RDAs) across England are to be scrapped, Budget documents show.
The projects, set up by the Labour government, were established to work with local businesses to help development, employment, business efficiency and skills.
They are to be replaced by Local Enterprise Partnerships in a process that will begin with a White Paper, to be published later in the summer.
RDAs employ about 3,400 people.
A spokesman for one of those affected, the South West RDA, said it accepted the plans and recognised "that funding available for economic development work will be more limited in the next few years given the need to tackle the public deficit".
No figures on potential savings from the changes were available.
The organisations had received criticism from some for failing to close regional divides.
The Taxpayers Alliance, which represents some taxpayers, described the agencies as an "unnecessary and expensive layer of bureaucracy that stifle genuine private enterprise".
It said that too many grants went to public bodies, and it criticised the support RDAs give to big firms with large turnovers.
'Limited funding'
In its June Budget documents, the government said replacing the agencies was aimed at "improved co-ordination" of investment in the economy.
A Treasury spokeswoman said that "local leaders" would be involved in the new partnerships.
"They will have the advantage of understanding the particular needs of the area," she said.
Full details will be set out in the White Paper, to be published later in the summer.
'Empowering'
In his Budget speech, Mr Osborne said that the British economy had become "deeply unbalanced" with "disparities" between job creation.
He said a new approach was needed "that empowers local leadership, generates local economic growth, and promotes job creation in all parts of the country including Wales and Scotland".
Other announcements included creating a regional growth fund to finance capital projects over the next two years, and a tax scheme to help create new businesses in regions where the private sector was "not nearly strong enough".
Under the plan, anyone who sets up a new business outside London, the South East and the East of England in the next three years will be exempt from up to £5,000 of employer national insurance payments, for each of their first 10 employees.