Water restrictions in Co Donegal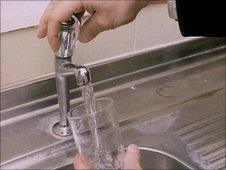 Water restrictions will be in place in parts of Donegal on Wednesday for the second day in a row.
Customers in the Lough Mourne, Greencastle and Shrove areas will be affected,
Their water supply will be switched off between 2300 BST on Wednesday and 0700 BST on Thursday.
Donegal County Council said the restrictions were needed to allow reservoirs to build up their supply after the recent prolonged dry weather.