Babysitter 'maintained boy's injury explanation'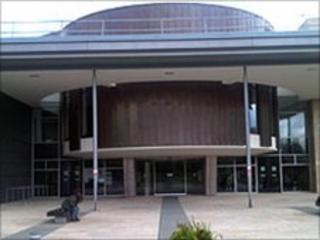 Serious injuries suffered by a six-week-old boy in Aberdeen could not have been caused in the manner his babysitter said, a jury has heard.
Raymond McPhee was left to care for the baby, whom he said fell down the side of a bed in 2008.
Jurors at High Court in Livingston heard him tell police during an interview: "I don't care what medical opinion is. I know what happened."
Mr McPhee denies the attempted murder of the baby.
The baby's mother woke up in the morning to find him "floppy" and "out of it", and rushed her son to hospital, the trial has heard.
Mr McPhee is alleged to have pinched the baby repeatedly on the head and body, struck him on the head, face and body, forced something into his mouth, squeezed the child and shook him, as well as restricting his breathing with a pillow, or by other means.
The alleged assault is said to have endangered the baby's life and left him severely injured, permanently disfigured, and permanently impaired.
Mr McPhee further denies a second charge, of failing to get the baby medical attention.
The trial, before Lord Uist, continues.