Presenter Lynda Bryans set to leave UTV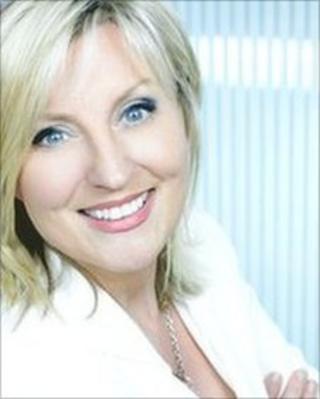 Northern Ireland TV presenter Lynda Bryans is to leave UTV, she has revealed.
Ms Bryans said in a statement published in the News Letter that the station had not renewed her contract.
She was dropped during the recent election campaign after her husband Mike Nesbitt put himself forward as a candidate for UCUNF.
Ms Bryans paid tribute to viewers and said she will make her final appearance on UTV on Wednesday 30 June.
"As this door is closed, others should open as I will no longer be subject to the restrictions that applied during my time under contract at UTV," she said.
"In my time at the station, I have enjoyed working with some fantastic and experienced professionals, but nobody owes me a living."
UTV chief executive Michael Wilson said: "While we understand that stories about UTV attract significant interest, UTV does not comment on media speculation and respects contractual confidentiality at all times."
Lynda Bryans' husband also worked as a news presenter on UTV.
He left the station in 2006 and was later appointed a Victims Commissioner.